Club Car Golf Cart Features & Photos
We offer the best golf carts for the beach. You can feel good about riding in a Club Car Golf Cart because their built to meet or exceed the strictest safety standards—which means that details like front LED headlights with a focused field of view, highly conspicuous turn signals, and fail-proof armrests come standard. This type of golf cart is chosen for its performance in the sand and resilience to the salt air, along with all the features that make the Club Car vehicle street legal in Belize. The rack and pinion is an enhanced steering mechanism for the new golf cart, and a strong motor to drive through the sand.
WHAT IS A PTV?
Unlike golf cars, personal transportation vehicles (PTVs) are built for personal use and neighbourhood transportation, and:
Gas-powered golf cart.
Travel a top speed of 20 miles per hour.
 May be driven on public roads as defined and permitted by local laws.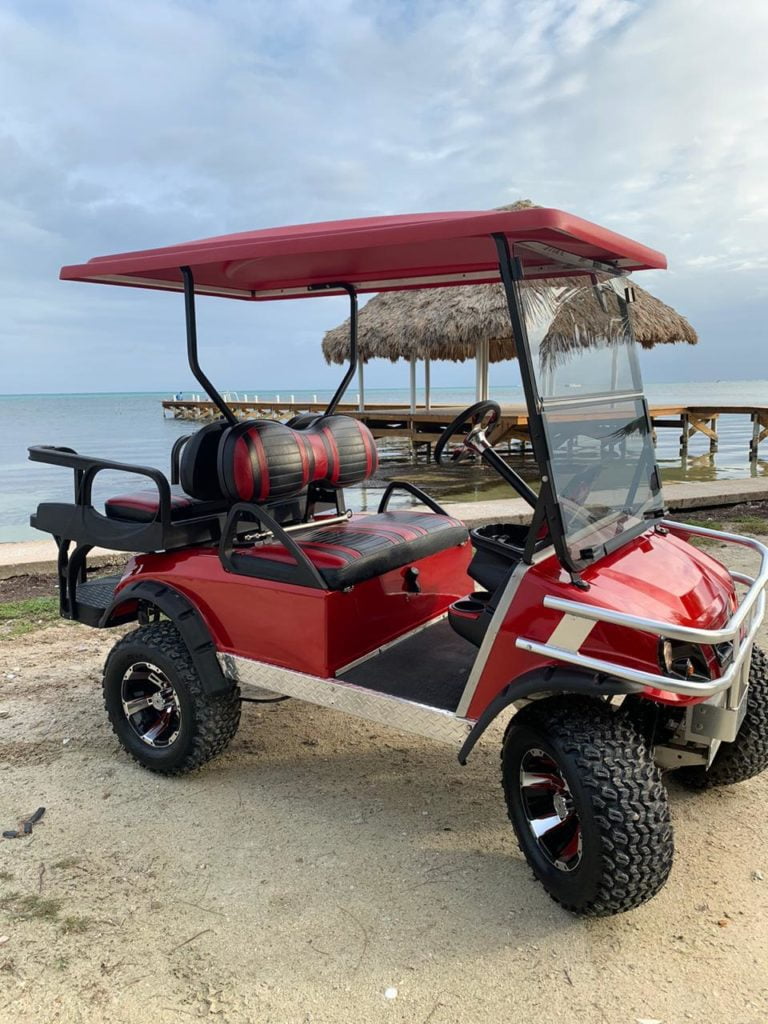 Club Car Golf Cart Features